Short Reading List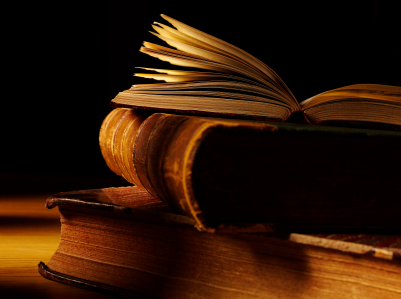 There are thousands of books about various aspects of business capitalization, development, and financial success. We've read and digested a great many over the years. However, there are a small number we believe are exceptionally informative and useful, which are described and linked to at Amazon below.
The Illusions of Entrepreneurship

The reality of entrepreneurship is decidedly different from the myths that have come to surround it. This book draws on data from extensive research to provide accurate, useful information about who becomes an entrepreneur and why, how businesses are started, which factors lead to success, and which predict a likely failure.
Fools Gold? The Truth Behind Angel Investing in America

Hard data from the Federal Reserve and other reputable sources is used to paint the first reliable group portrait of angel investors. Surprisingly, they are fewer in number, contribute less, and involve themselves in fewer start-ups than conventional wisdom suggests. Here's what you need to know, and what you can do about it.
Finding Fertile Ground

If you're starting a business, the statistics prove that your best odds of success are in high technology industries. This book provides a methodology for finding market opportunities and competitor weaknesses, evaluating customer needs, managing risk and uncertainty, predicting product adoption and diffusion, structuring your organization, and protecting intellectual property.
The Art of the Start

The Art of the Start gives the essential steps to launch great products, services, and companies. The book includes Great Ideas for Starting Things, including field-tested insider's techniques for bootstrapping, branding, networking, recruiting, pitching, rainmaking, and building buzz.
The Lean Startup

The Lean Startup approach fosters companies that are both more capital efficient and that leverage human creativity more effectively. Inspired by lessons from lean manufacturing, it relies on "validated learning," rapid scientific experimentation, as well as a number of counter-intuitive practices that shorten product development cycles, measure actual progress without resorting to vanity metrics, and learn what customers really want.
Rework

Rework shows you a better and faster way to succeed in business. In it you'll see why plans are actually harmful, why you don't need equity investors, and why you're better off ignoring the competition. The truth is, you need less than you think. What you really need to do is stop talking and start working. This book shows you the way. You'll learn how to be more productive, how to get exposure without breaking the bank, and many counterintuitive ideas that will inspire and provoke you.
Change the Culture Change the Game

Authors Roger Connors and Tom Smith show how business leaders can achieve record-breaking results by quickly and effectively shaping their organizational culture to capitalize on their greatest asset – their people – through accountability training.