Working Together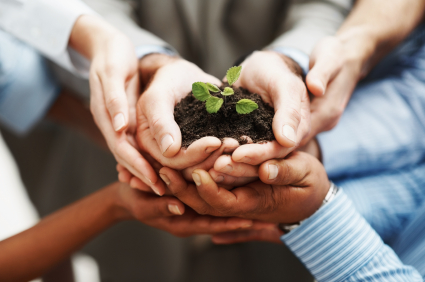 Our capitalization process is highly collaborative in nature. We work closely with you to equip you with the education, preparations, documents, and support you need to get capitalized.
Most business owners infrequently seek investment capital. Learning the process, creating the tools, implementing the plan, and achieving results all take time and effort. You need to become competent in the subject in order to succeed.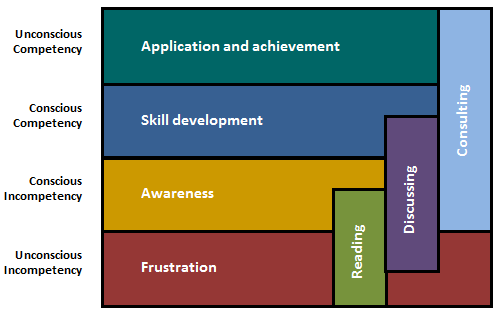 There is only so much you can learn from reading about capitalization. Discussing the subject with someone knowledgeable increases your understanding, but still falls short of conveying proficiency. Collaborative consulting in conjunction with these other leaning methods is a highly effective way to develop the expertise you'll need to ensure capitalization success. This is why our process includes reading information, discussing issues, and identifying solutions through consulting. Each learning method helps you advance from one level to the next, until you are fully prepared to raise capital.
As your expert partner who has done this successfully many times, we'll help you minimize mistakes, reduce wasted time, and ensure that you develop the required expertise faster and more effectively than you would have by trying it on your own.
Team Approach
The consultation which takes place during the whole process is just as important as the spreadsheets, business plans, and other documents we help you create. Your efforts and participation in the entire collaborative process is what prepares you to tell and sell the story behind the numbers and documents. All these elements are essential to success, as they will demonstrate your credibility, professionalism, and likeability.
The team approach is far better than doing it all yourself or turning everything over to someone else. It will empower you with the knowledge and tools necessary
to  gain the confidence of investors and close deals, thereby maximizing your
potential for funding success.
Participation Levels
When you decide to engage capitalization assistance, there are many alternatives to choose from related to the level of support you receive. While some may promise to raise money or invest in your business, few of these promises are actually fulfilled. This is reality. It is in your best interest to understand this probable outcome, and prepare yourself for the rigors of your capitalization journey with a realistic plan that can ultimately lead to your success.
We believe the ideal solution is to engage a firm that will help you do the work of developing strategies and plans and creating elements, and also empower you with the skills to successfully use the elements and implement the plans. The metaphoric equivalent is having someone catch fish for a hungry person, and also teaching that person how to fish.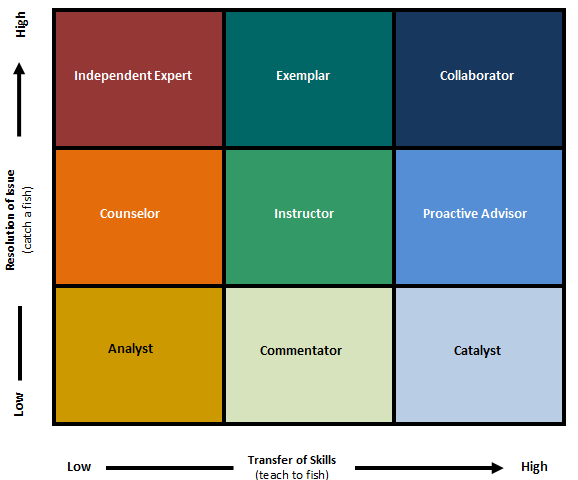 What level of support do you need? This table can help you compare the offerings of capitalization service providers. Those that promise investment but don't deliver and don't transfer capitalization skills to you are represented as analysts (some may use a less flattering but more accurate word). At the opposite end of the spectrum are collaborators who deliver results and transfer skills. This is the participation level Smart Business Capital seeks to achieve for you.
As your collaborative partner, we will help you achieve real results,
and provide you with the skills you'll need along the way.