Approaches That Make Sense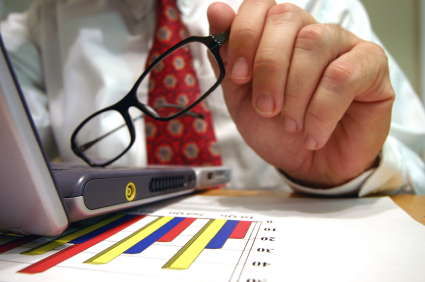 For investors and investment advisors, our focus is helping you double your ROI from private equity portfolio investments. Here's what we mean and how.
On average, 90% of angel investments fail to deliver gratifying returns to investors due to portfolio companies going out of business or achieving only modest success – essentially becoming lifestyle companies for the founders.
On average, 10% of portfolio companies eventually become highly successful, and provide returns that deliver an attractive ROI across the entire portfolio.
Experienced angel investors report a goal of a 2-3x portfolio ROI.
If 90% of a portfolio is essentially nonproducing, the remaining 10% must generate a 20-30x return to achieve the goal of a 2-3x portfolio ROI.
The most experienced and successful angel investors report that 20% or slightly more of portfolio companies can become home runs (those with a return of at least 20x) instead of the average 10%.
A Kauffman Foundation study identified several key factors affecting the ROI of companies at time of exit.  Chief among them were time spent in due diligence, and the impact of participation including regular reporting.
About 10% of portfolio companies that were subjected to a high level of due diligence, as well as frequent reporting and mentoring, achieved exit multiples of 30x or greater.
To maximize ROI, effectively organized angel groups share the workload of due diligence.  Solo angels (those that are not part of an organized group) have to either shoulder the whole task, or engage others to help them do it.
If inadequate time is spent in due diligence, the ROI drops like a rock because bad investment decisions are often made in the absence of meaningful verification of the facts.
Regular reporting to support meaningful mentoring and effective interventions is an ongoing challenge. Angel groups have the advantage of sharing these duties, and solo angels must find a way.
Roughly 10% of all angel investments in the United States are made by angel groups.  Solo angels account for the other 90%.
Solo angels clearly have the largest and most pressing need for due diligence, reporting, and mentoring support.
If solo angels are not currently spending enough time in due diligence, receiving frequent and meaningful reporting from portfolio companies, or providing adequate participatory support as needed, it is unlikely they will achieve the portfolio ROI experienced by successful angel groups.
If less than 10% of portfolio companies become home runs, statistics show that improved due diligence, reporting, and mentoring can dramatically improve your success rate and the corresponding ROI.
For the average private equity investor, doubling your ROI can often be achieved by getting one more home run, or by having several portfolio companies do significantly better than average.
Based on this data and these observations, Smart Business Capital aims to become the Gold Standard in private equity investment support services by providing:
Due diligence support as a participant in your process or as the lead
Tools and a process for frequent reporting of key business metrics
Mentoring and intervention support for portfolio companies
Qualified and packaged deal flow

Due Diligence
We perform a wide range of due diligence services based on the unique needs of investors or using our own approach and structure.  The basics of due diligence are researching the strength and expertise of the management team, confirming the condition of the company's products or services, validating the market need and size, evaluating unique and sustainable competitive advantages, and aggregating essential business and financial information. The compiled results empower meaningful analysis and frank discussion with entrepreneurs.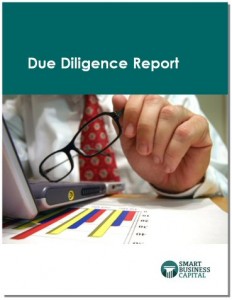 Business Valuations
We provide both full and limited use business valuations that give our clients informed and reasonable positions for a variety of purposes, including funding initiatives, growth and development programs, M&A transactions, shareholder actions, spin-offs, exit planning, and estate planning. Within a fluid market, value is not determined by transactional history or comparables alone.  Many other factors come into play, including strategic resources and alliances, the unique value of certain business assets, and sustainability of market position. In this realm of ambiguity, we provide an assessment of the entire company that takes key hard and soft value drivers into consideration, thereby supporting realistic and appropriate valuations.  We have performed dozens of valuations, and hundreds of pre-equity valuation analyses in a broad range of industries.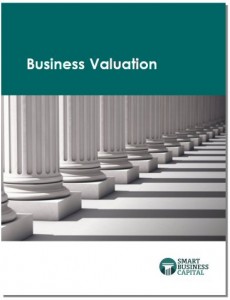 Key Metric Reporting
Companies that undergo our proprietary financial modeling process establish performance assumptions for each stage of the business cycle.  This results in projected monthly metrics that can be used to guide the business through the inevitable changes that occur over the course of normal operations.  Deviations from projected results can be measured, and interventions can be deployed to mitigate problems and implement improvements.  This is the objective of managing by the numbers.
When investors have access to regularly updated key metrics of the business cycle,
even early stage problems can be addressed and often resolved before
financial statements reveals unexpected losses or negative cash flow.
We have developed a simple process for generating and reporting this data, which is integrated within our Dynamic Financial Model.
Mentoring and Intervention
When challenges arise or problems are discovered in the key metrics of portfolio companies, effective mentoring and intervention can make a major difference between success, mediocrity, and failure. We can support your portfolio with a wide range of mentoring and intervention services, either to supplement what you provide directly to your portfolio companies, or as a solution provider.  A review of our service offerings will help you see specifically how we can benefit small companies at critical stages of their development.
Some entrepreneurs resist reporting, mentoring, and intervention from investors. Some investors are excessive in pestering or trying to unduly influence companies they have equity in. We believe a reasonable balance of regular reporting, mentoring, and intervention support will provide maximum financial benefit to entrepreneurs and investors alike, so this is a goal worth pursuing.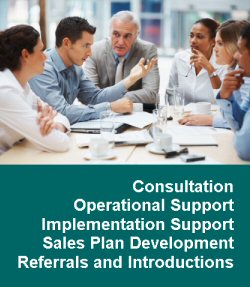 Business Turnaround
Sometimes small businesses pass through difficult phases they can't seem to overcome. The result can be a decline in financial performance, loss of customers and market share, poor morale, and a host of other unpleasant circumstances.  Many times these situations can be resolved, enabling companies to resume the path of growth, profitability, and success. This is one of our specialties. We've developed a process of analysis, consultation, and intervention support that has resulted in many positive turnarounds.  For example:
Developed a training and mentoring program that enabled a manufacturing company to grow by 43% in a 2-year period while the industry was declining by 78%.
Enabled multiple professional service providers with stable revenues to double their profit margins within 6-12 months.
Advised a well-established technology company contemplating its sale on solutions for turning a 12% loss into a 17% profit, leading to the decision to make changes and keep the business.
Helped a manufacturing company optimize its processes to turn a 20% loss into a 10% profit within 6 months.
Helped a declining service business evaluate and enter a new market that within 6 months was generating 33% of all company revenue in a growth industry.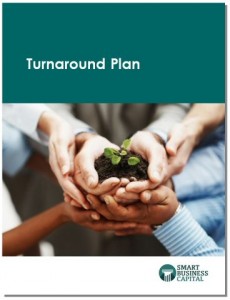 Qualified and Packaged Deals
If you are inundated by business plans and funding requests from entrepreneurs, you understand the challenges this presents. One problem is that everything coming in the door is in a different format, making it time consuming to sort out. More importantly, regardless of how impressive documents appear, until you spend a fair amount of time reviewing them and talking to entrepreneurs, you don't know if there is any real substance behind them. Our process can help you effectively address these issues.
Image the benefit of having business plans and other documents formatted in a consistent way to facilitate rapid review and analysis. We're not talking about cookie-cutter information, but rather the structured presentation of key business information in a way that simplifies your own evaluation process, all based on rigorous and consistent development efforts before you begin reviewing the data.  This can help prevent you from wasting time, and increase your confidence that entrepreneurs are better prepared to address your key issues.
What do you do when an interesting business opportunity pops up but has not been qualified
or properly documented?  We can conduct them through our investment packaging process
that prepares companies  for evaluation through your normal channels,
paving the way for  increased high quality deal flow.