We Are Team Players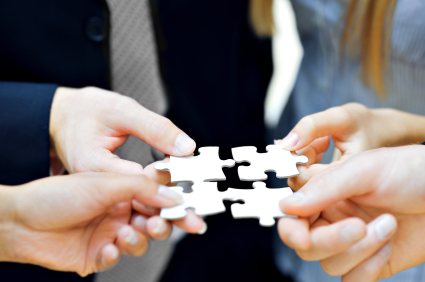 Our core focus is intelligent small business financial development. We actively seek to align and integrate ourselves with like-minded strategic partners who deliver powerful complimentary solutions to support the growth of small businesses. If you like what we do and are interested in exploring a strategic relationship, we invite your inquiry.
For professional service providers, we offer specialized services that can add significant value to your client engagements. We've developed proprietary processes and tools to support small business capitalization and growth, which we offer as turnkey modular solutions.  We can also customize our services to meet your needs in terms of approach, design, and presentation. Every service we deliver will meet our Gold Standard criteria.

The following examples highlight solutions we offer
either as a private-labeled member of your team, or as an affiliate partner.
Business Evaluation
We provide expert guidance and support to analyze company strengths and opportunities, establish a clear and meaningful definition of success for the business, and collaboratively develop appropriate high level strategies for reaching these goals. When we combine all that your clients bring to the table with our insights, processes, and expertise, the result is a powerful framework on which a successful business can be built and grown. The results of this strategic development work are summarized in a report that can be integrated with your other service offerings.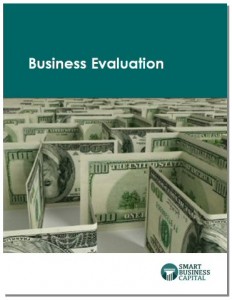 Extraordinary Competitive Advantage Program
Smart Business Capital has developed a unique consultation process that enables companies to discover their most compelling, enticing, and credible strengths, and create powerful messaging that is woven into the fabric of marketing materials and business operations. This powerful program helps establish the right competitive focus for creating a marketing plan, among many other things.
Learn more about our Extraordinary Competitive Advantage program here.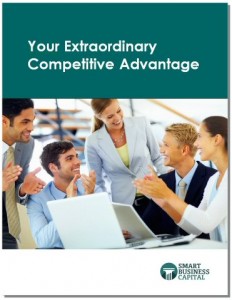 Financial Modeling and Cost Benefit Analysis
Our business approach is built on proprietary financial modeling developed over the course of a decade. This powerful tool and its associated processes have been proven to clarify vision, foster understanding, identify opportunities, demonstrate viability, enhance credibility, and much more. It is the core of most of our engagements as it gives direction, scale, and purpose to everything that follows.
An investment-quality financial model supports the entire story of a client's business with numbers. It contains vital data often missing from entrepreneur financial projections. The dynamic nature of the model enables you and your client to easily change key assumptions to see how they will impact the business, which is essential for effective strategic planning, implementation, and operational analysis.
If you offer products or services that deliver many financial benefits to your clients, we can model and integrate those benefits into an investment-quality financial model. This will enable you to show a complete picture of the impact of your product or service across all aspects of your client's business, making it easier to substantiate the value of your solutions and demonstrate true ROI. Imagine being able to accurately illustrate how your offering will impact the personnel requirements, expenses, cash flow, net profit, and more of each client, using their actual data. This powerful knowledge can give you a major advantage over your competition.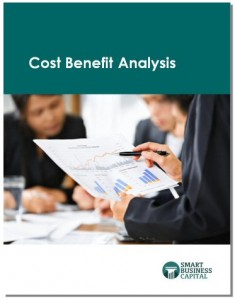 Investment Packaging
An investment package is a set of presentation materials and documents used to secure capitalization. The specific elements of each package depend on the needs of each client at their current stage of development.
Every investment package is created using an investment-quality approach. What this means is that the processes, details, preparations, and materials will be of uniformly high quality and substance such as is necessary to raise equity capital.  Preparing to meet this high standard will ensure that regardless of the capitalization sources that are most ideal for your clients, they will be ready to navigate the requirements for success.
Learn more about our investment packaging services here.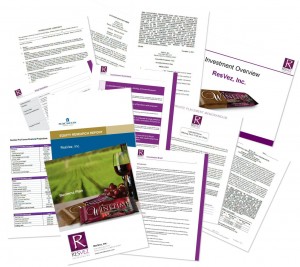 Marketing Plans
Our detailed marketing plans are developed by marketing experts with proven abilities to deliver the results contained in the plans they create.
Each plan includes an evaluation of the client's primary and secondary market environments, market segments, trends, competition, products and services offered, and company strengths, weaknesses, opportunities, and threats. We then identify primary and secondary marketing and sales objectives, describe key strategies including competitive differentiation, pricing, distribution, and promotion.  Lastly, marketing plans contain a detailed ground-level implementation plan, including media utilization, budgets, schedules, duties of marketing team members, and results tracking systems and methods.
Professional marketing service firms often speak in terms of ROI on a company's marketing investment. However, they don't have the data to show what the comprehensive impact of a specific marketing plan will be on the business or the client's bottom line.
In contrast, the marketing budget, schedule, and results in our marketing plans are seamlessly integrated with the client's dynamic financial model, so you will get a complete picture of how changes in the marketing plan will impact personnel requirements, expenses, cash flow, net profit, and more. This is a far more effective way to project, plan, measure results, and manage performance to grow a business. It delivers powerful advantages to small companies in a way that is unparalleled in the marketing industry.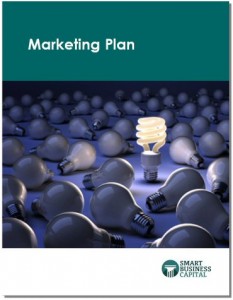 Contact us to discuss ways we can help each other support the growth and financial health of small businesses.