Industries We've Served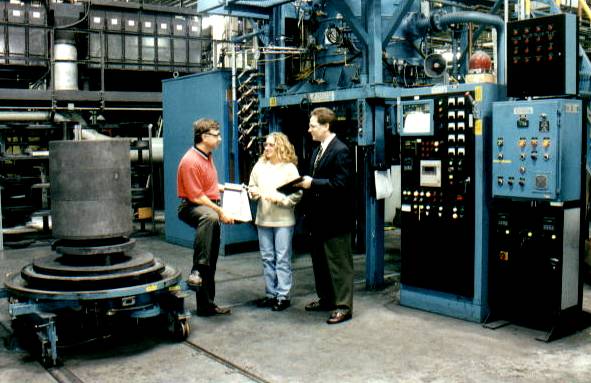 We've helped more than 200 companies make business improvements and secure capitalization in a wide range of industries, including . . .
Automotive
Food and beverage
Business services
Consumer products
Distribution
Electronics
Finance
Healthcare and wellness
Film and television
Internet
Manufacturing
Mobile technologies
Music
Oil and gas
Real estate
Retail
Software
Sports
Transportation
What Our Clients Do
The following list describes what many of our clients do, and provides links to some of their websites.
Online real estate industry software solutions
Social network for the automotive racing world
Mobile automobile repair
Employer pre-hiring strength and endurance testing system
Manufacturer of plated metal parts
Producer of ultra-high purity water for specialized applications
Used car transactional engine coupled with "true value" market data
Skin and hair care salon services
Music production and publication
Golf instruction system
Oil and gas well drilling and operation
Music production and publication
Software for rapid creation and deployment of branded business solutions
Healthy lifestyle product and service sales
Investment and financial product service provider
Private equity fund for angel investors
Personal brand building services for celebrities
Online real estate industry software solutions
Car dealer
Complete solutions for creating and supporting corporate mobile strategies
Integrates new reality television program with online social media
Independent film production
"Boogie board" for two riders
Fire art wood sculpture
Online services to support growth and profitability of chiropractors
Online education and tools for raising capital
Wine distributor specializing in futures and auctions
Online merchant of prescription eyewear from leading manufacturers
Pain relief clinics
Lifestyle improvement portal
Wireless digital motion picture product and format for mobile devices
Health beverage creation and network marketing
Acquisition and distribution services for new media properties
Simplified portal for retired individuals and their families
Real estate investment and property management program
Online services to support the growth and success of "green" industries
Interactive video response platform
Manufacturer of modular housing
"Soft energy" drink creator and marketer
Full service designer and creator of zipline systems
Independent film production
Distributor of Spanish language music and DVDs
Manufacturer of decorative and architectural LED products
Life settlement industry investment services
Real estate transactional services
Manufacturer of the world's largest single piece plastic products – recycled
Mixed martial arts social network and content generation and distribution
Music production and distribution
Services to assist entrepreneurs raise capital
Video production of proprietary content for online television
Premier online video community for new and expectant moms
Mixed martial arts gym
Guest activated fixed position camera systems for scenic locations
Investment and financial planning services
Manufacturer of skateboard performance products
Manufacturer of an audio enhancement system for portable music devices
Plush audio-animatronic toys based on popular media properties
Dental office technology system design and installation
Manufacturer of a portable motor system for boat-less wakeboarding
Developer for a large racing sports park
Children's furniture
Real estate transactional and social network
Creation of legacy videos for individuals
Real estate investment and property management
Manufacturer of all natural health, cleaning, and beauty products
Software solution for data security
Airport shuttle and point to point transportation service
Solar power generation systems
Oil and natural gas drilling
System for tracking shipments all the way to the sales floor
Investment services for individuals
Financial and investment services
Investment brokerage services
Charitable giving platform and retail sales with a philanthropic approach
Any musician worldwide can record on a project with major artists
Off-road vehicle conversions
Online security platform
Retail marketing system with a unique discount program
Virtual world based on a real world economy
Rich media marketing and digital rights management
Virtual world based on a real world economy
Online tools for investment analytics for consumers
Long distance civilian-accessible high power shooting range
Blog creation and maintenance services
Online back office platform for beauty salon owners