Do you need to raise capital or increase
the profitability and value of your business?
We provide the direction, tools and collaborative support you need to succeed,
similar to the way a co-pilot supports the pilot of an aircraft.

Since 2003 we've developed and refined a data-driven process that has enabled hundreds of clients to secure more than $100 million of capital and achieve a wide range of significant financial and operational improvements.  As veteran entrepreneurs, strategists, business operators, and finance experts, we know how to raise capital and effectively manage resources to achieve meaningful results that increase profitability and the value of your business.
Solutions for Early-Stage Companies
Solutions for Established Companies
Our team has decades of experience in entrepreneurship, business finance and valuation, operations, sales and marketing, manufacturing, software development, strategy creation and implementation, troubleshooting, turnaround, mergers and acquisitions, owner exits and more. This expertise has been distilled into processes and approaches that have been proven time and again for clients in many industries.
Click here or on the image below for an overview of our approach to improving operational performance, profitability and business value.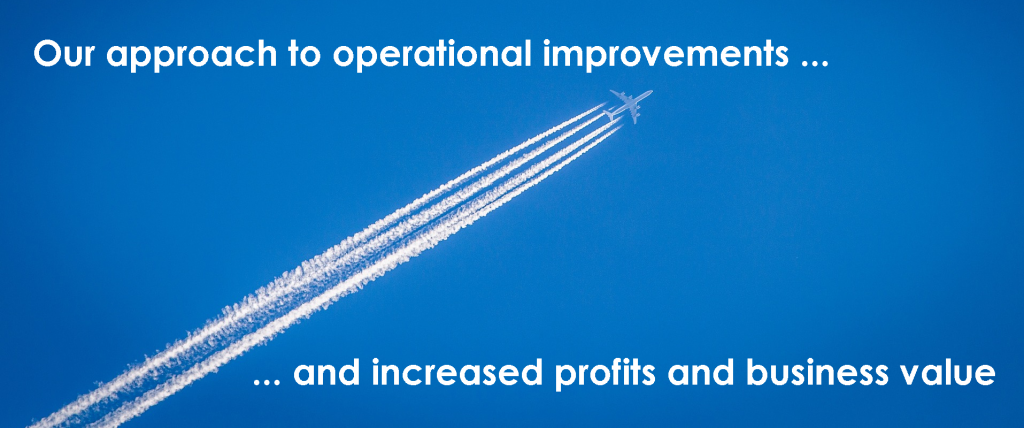 Is our approach effective?
Here's what a recent client had to say.

Want to learn more? 
Contact us to schedule a Free Strategy Session to discuss your needs and goals. 
We will outline a course of action so you can decide if our approach makes sense to pursue together.