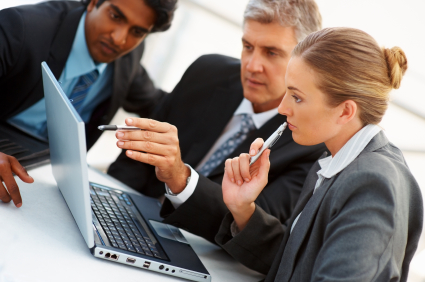 Early-stage companies need capital to fuel their foundation and growth.  There are more than 50,000 companies that secure over $20 billion in total from private investors every year in the US.  How do you secure some of that capital for your business? 
In established companies, 40% of the planned value of all business initiatives never materializes. Poor quality data in planning and execution is a primary cause, and it contributes to decreased operational effectiveness and faulty decision-making at all levels.  How do you select, gather, and utilize the most accurate and informative data to maximize the profitability and value of your business? 
Smart Business Capital provides expert direction, tools, and collaborative "copilot-style" support to help you answer all these questions and implement rational solutions.
At the heart of all our services is a dynamic financial modeling process that addresses in significant detail the processes that drive your business.  The dynamic financial model we create provides a strong foundation for raising capital by early-stage companies, and illuminates and supports the proper selection and implementation of key operational data to increase the effectiveness, efficiency, and profitability of established companies.
The Starting

Point
All engagements begin with a Free Strategy Session (usually via telephone) during which we discuss your situation and needs, then outline an action plan for helping you accomplish your goals.  Contact us today to schedule your strategy session.